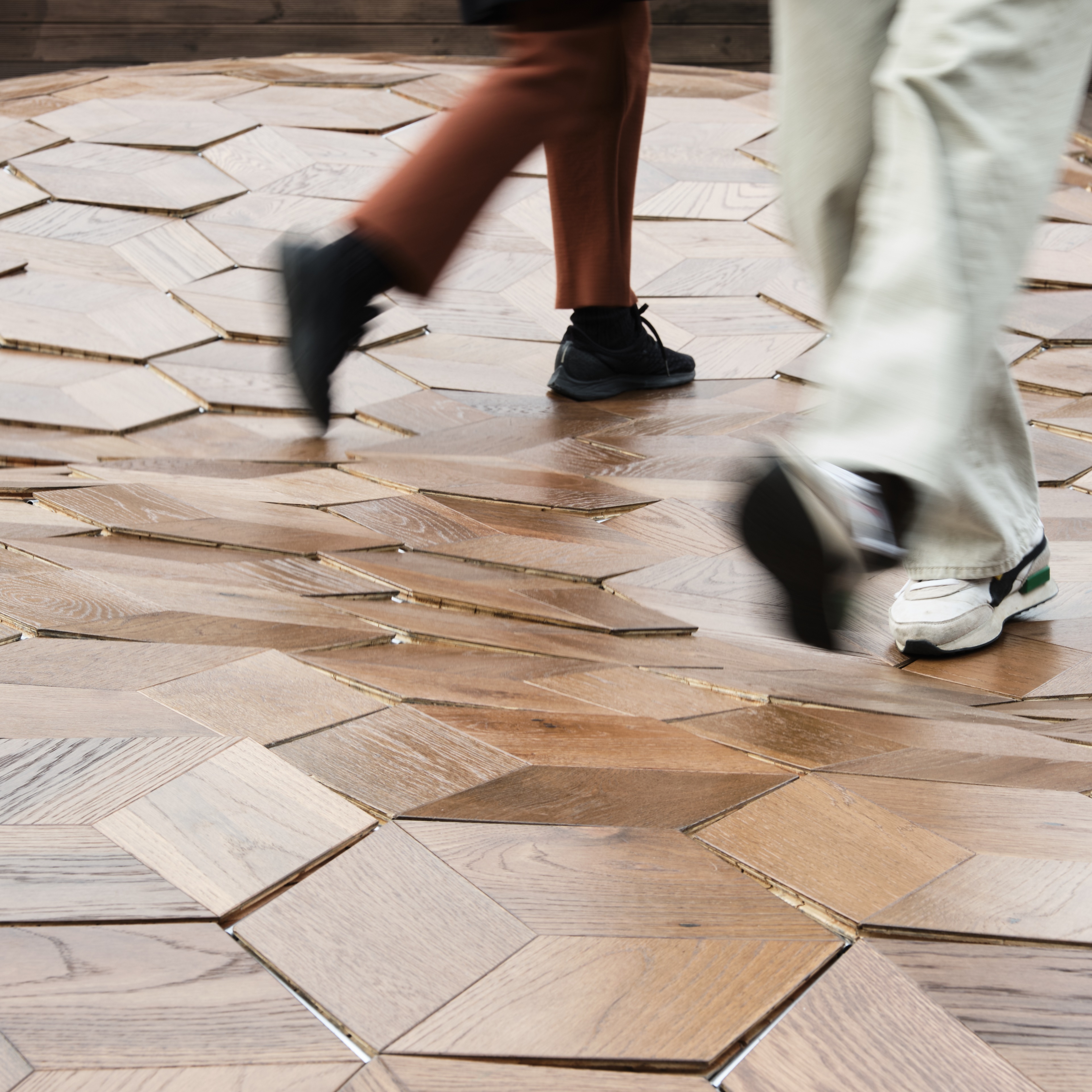 The exhibition A Patch of Ground by Cho Hoyoung is being presented in the Random Access Hall on the first floor of the Nam June Paik Art Center. The artist fills the hall's floor with an installation structure that moves in an irregular fashion. Standing on this floor, visitors can gain a new experience of unused physical perceptions as they balance their bodies while sensing minute vertical and horizontal movements. They can only gain enough area to fully stand when there is a balance in the sum of forces between the direction of their movement and the movement of the floor. In effect, they are creating a "patch of ground." The work shows how the relationships that go into a state of kinetic energy equilibrium are like a form of life — requiring a constant state of tension and energy inputs in multiple directions to achieve homeostasis.
Artist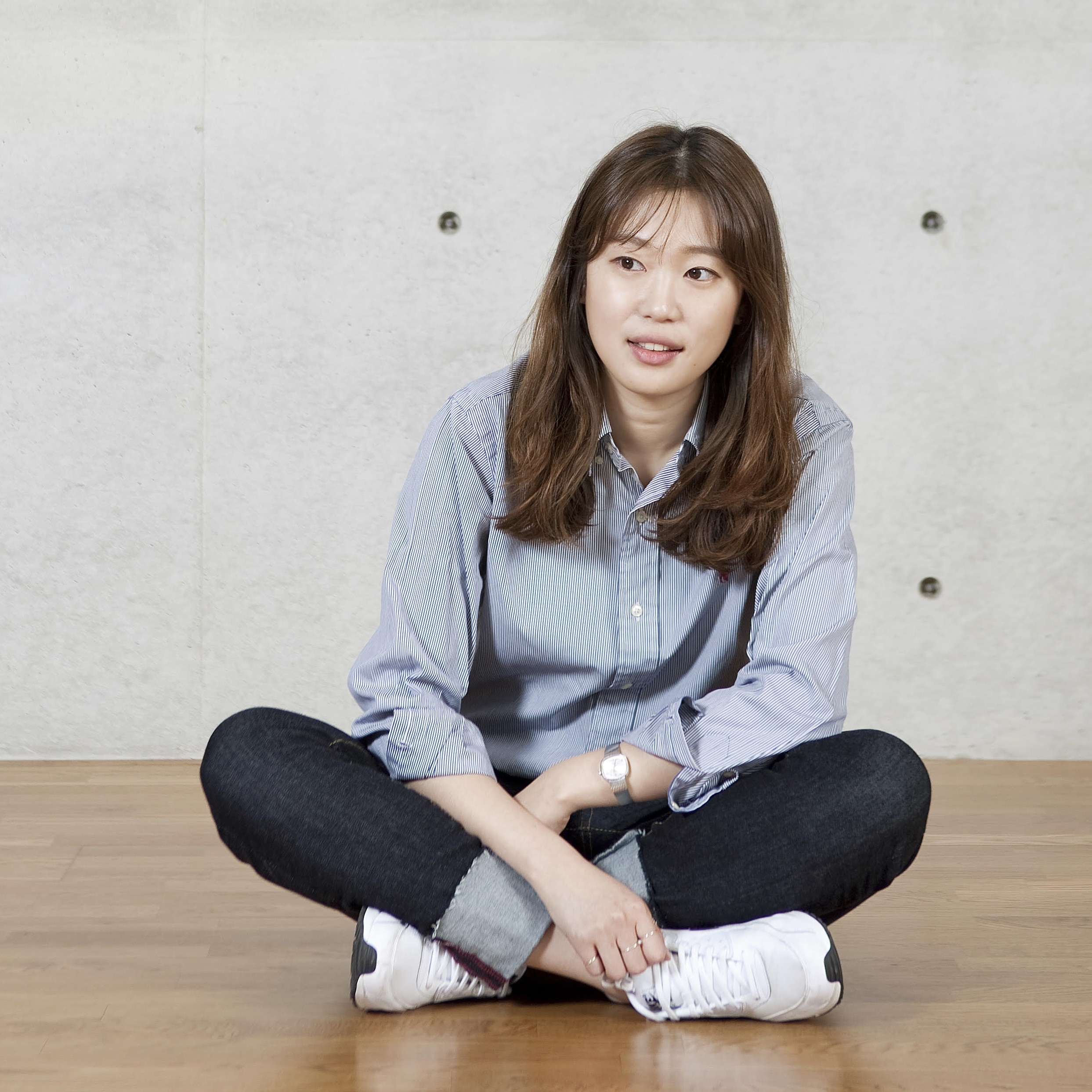 Photo Credit: Public Art
Cho Hoyoung creates the artwork based on her explorations of the balancing of physical and psychological distance, making use of relationships among objects (or people) and the body's sensory response as it perceives them. Forming installation environments that alter everyday objects and break away from previously learned processes of experience and cognition, she then establishes relationships of potential interaction, where audience participation is incorporated as a physical element. Cho is sharing a message about how the different relationships that go into a state of equilibrium in physical energy are the same as the process of an individual forming relationships as a social being. Since the 2017 exhibition Zwischenraum at the Raumschiff gallery in Linz, she has taken part in exhibitions at ZER01NE DAY (2018–19) ArchetypeSeoul (2020), and the Seongbuk Arts Center (2022). She was elected as a "New Hero of Public Art" in 2018 and has held solo exhibitions at Space HWAM (2022) and Post Territory Ujeongguk (2020, 2023).
Random Access Project 3.0
The name Random Access originates from a work of the same name presented by Nam June Paik in his first solo exhibition, Exposition of Music—Electronic Television (1963). Random Access involves taking a magnetic audio tape out of its casing and attaching it randomly to a wall, allowing visitors to scrape the tape with a magnetic playback head to create sounds. Through Random Access project, Nam June Paik Art Center has been presenting exhibitions that reinterpret Nam June Paik's works and thoughts from 2010 to 2020 through the perspectives of contemporary artists, focusing on improvisation, indeterminacy, interaction, and participation. Nam June Paik Art Center continues Random Access Project 3.0, aiming to create a space where Paik's experimental spirit meets contemporary art in various ways. The utilization of the art museum proposed by the young artists will become an opportunity where new names for exhibitions are discovered.
Exhibition
A Patch of Ground