The artist, who has been focusing on the experience of listening to sound, presents Letters for This Light, which transforms the ways of seeing at the museum into a multisensory experience. A bench and a headset are placed by the window of the gallery with a panoramic view of the green backyard and sky. The voices of a few people heard in the headsets are the conversations of disabled and non-disabled people, friends of different bodies, meeting at dusk to talk about the landscape with lights. She proposes to reconnect with the artwork and the landscape by listening to the sensory conversations about the laser, neon light of Nam June Paik's Transmission Tower outside the window. Starting with a consideration of what attitudes are necessary for a sense of "seeing together," Letters for This Light invites various collaborators to continue the conversation throughout the exhibition.
Artist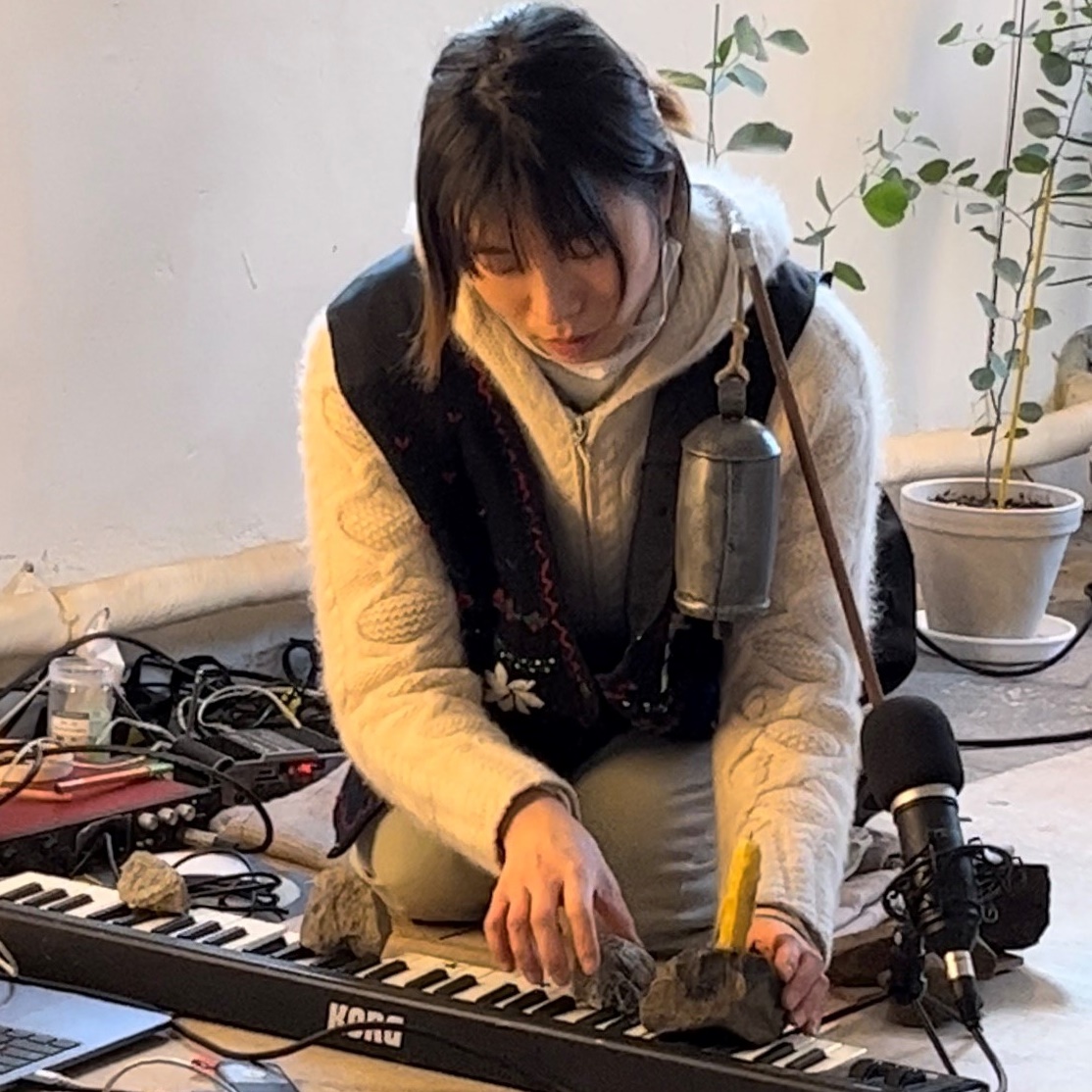 Oro Minkyung examines and listens to landscapes of sound that people regard as "inaudible." Using light and sound, she encourages listeners to focus on moments where they perceive tiny memories and the subtle vibrations of a trembling leaf. Over the last few years, she has taken on themes such as disability, refugees, migration, and political division, creating landscapes of sound in which a form of recovery is attempted within the topography of Korea. In addition to her individual work, she has also engaged in various forms of collaborations, including sound installations, performances, and stage production.
Random Access Project 3.0
From August 15 to December 3, 2023, Nam June Paik Art Center presents Random Access Project 3.0, featuring six artists ― Jaei Hyuk Ra, JSuk Han, Oro Minkyung, WONWOORI, Cho Hoyoung, GRAYCODE, jiiiiin. Random Access Project is to discovers emerging artists who share Nam June Paik's experimentality. Random Access Project 3.0 was curated as an experiment on the exhibition format and an attempt to expand the possibilities of an art museum. The relay of contemporary artists amplifying Paik's signals takes place throughout Nam June Paik Art Center, from the museum shop and cafeteria to the windows of the exhibition hall and the Random Access Hall, unfolding at different times and creating interventions or collisions in the exhibition, only to disappear later.
Nam June Paik Art Center continues Random Access Project 3.0, aiming to create a space where Paik's experimental spirit meets contemporary art in various ways. The utilization of the art museum proposed by the young artists will become an opportunity where new names for exhibitions are discovered.
Exhibition
Letters for This Light